2020 Results
In 2020 we were able to visit Berlin and fight in numerous battles on the outskirts of Moscow. We analyzed your achievements along this path. Take a look at what the army of Enlisted players are capable of!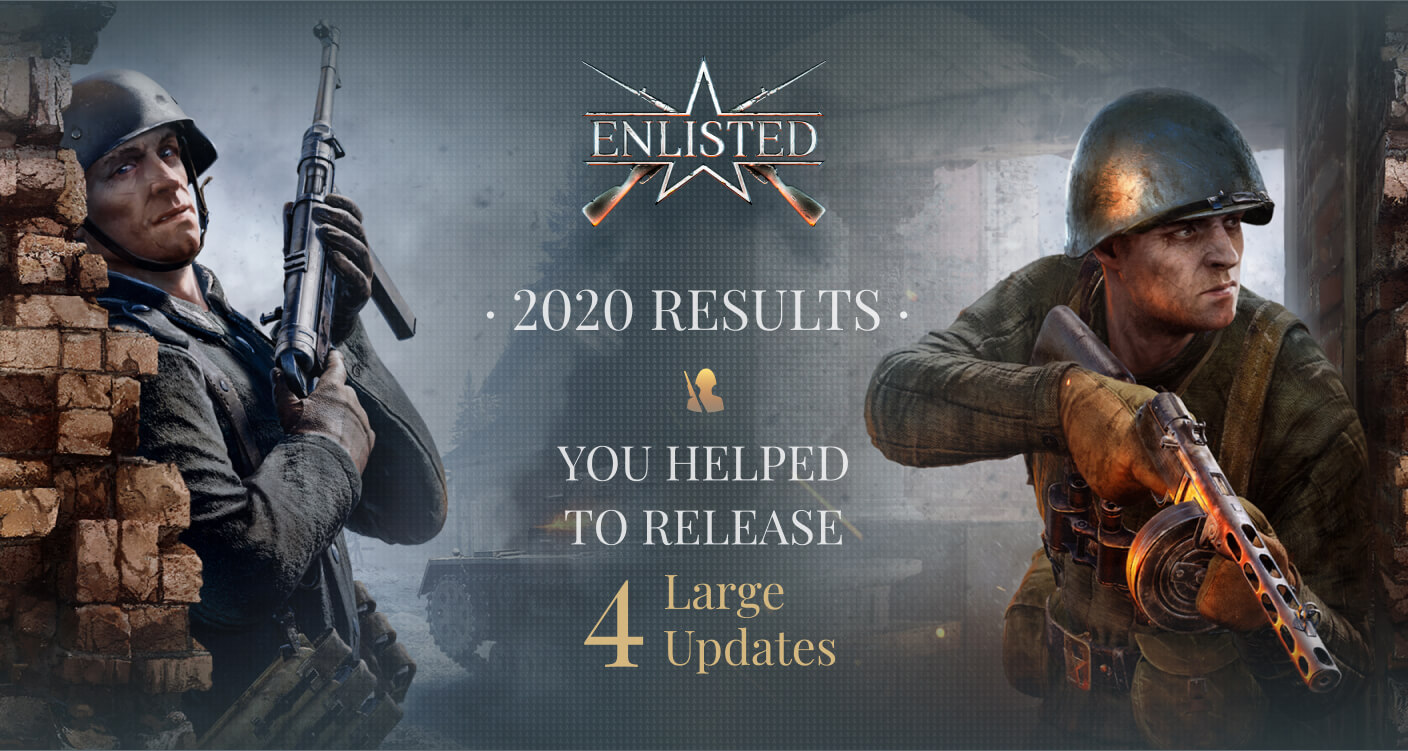 New weapons, missions, vehicles, engineered constructions, AI development, new game modes, game mechanics and other improvements.
---
We want to say 'thank you!' to every participant of the tests in 2020!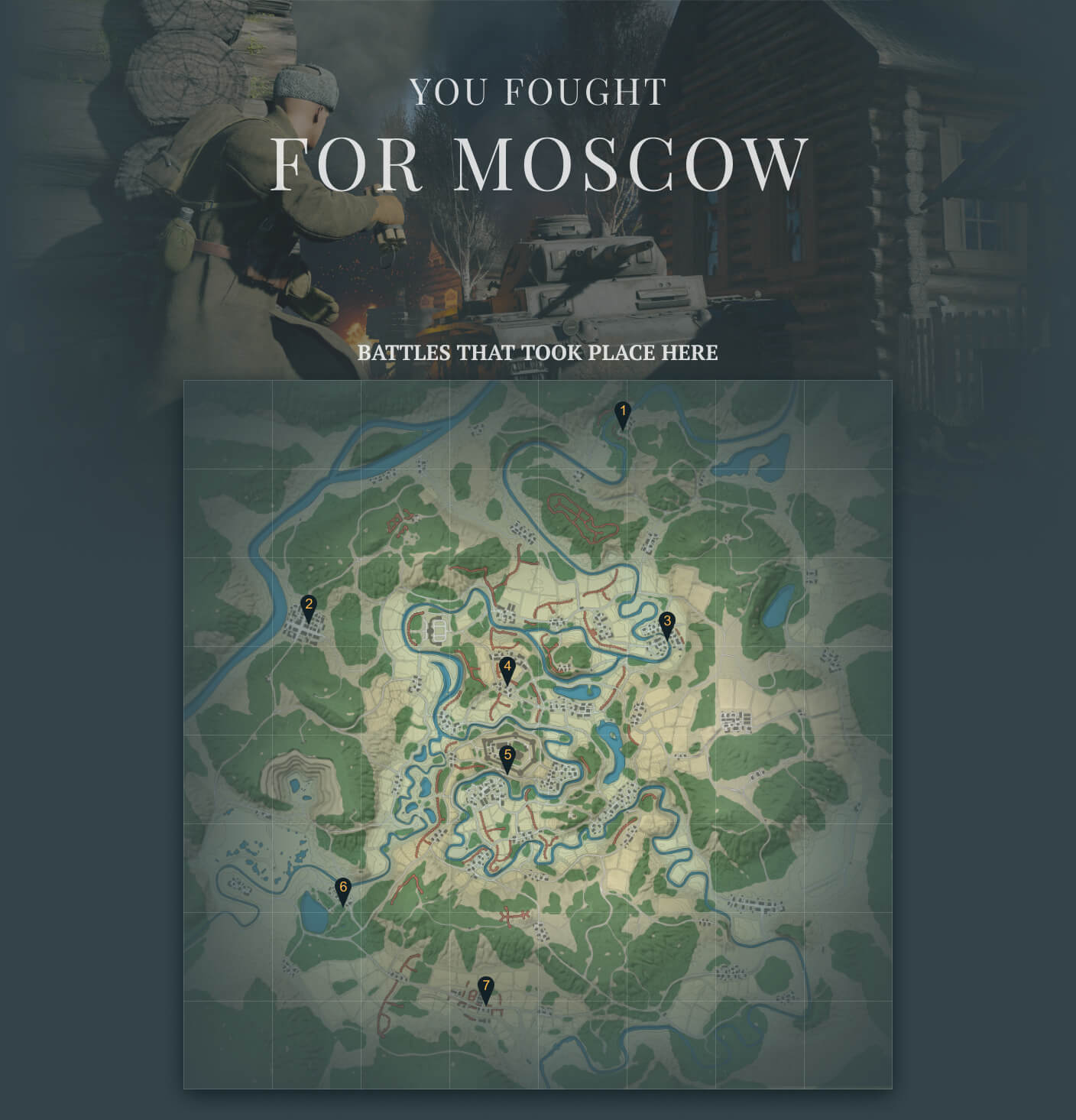 1) Birch Grove, 2) Pokrovskoe City, 3) Kamenka River, 4) Vysokovo Village, 5) Monastery, 6) Beloe Lake, 7) The Avangard Collective Farm
---