Improving Normandy
We've run two testing sessions of the "Invasion to Normandy" campaign, and want to tell you more about improvements that are currently in development thanks to your feedback.
AI
Further development of artificial intelligence remains one of the key goals, and battles in Normandy allowed us to receive new practical experience and feedback from your comments.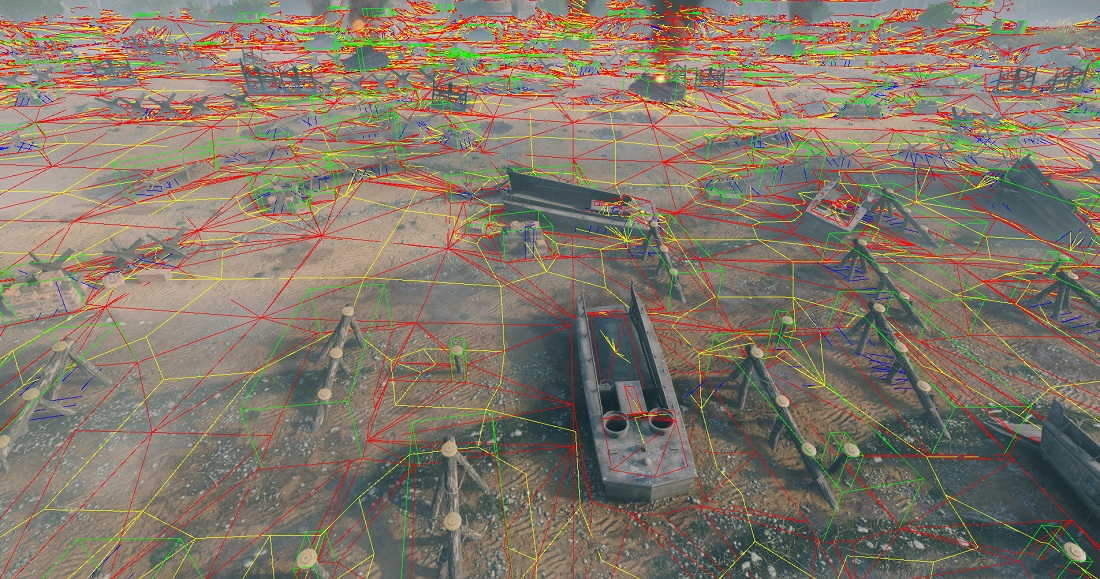 Here are the development priorities for the AI-soldiers:
It will become harder for AI soldiers to spot a player lying in grass.
Accuracy will be more dependent on distance. This, for example, should fix a situation where the AI was able to effectively shoot down players even at long distances.
We will train AI soldiers to better hide and move in trenches, where it might be beneficial.
We would also like to remind you that we are continuing to work on the mechanism of extended commands, where for example, you can choose a squad formation. It will be possible to order the soldiers to gather, or vice versa, to disperse them on a wide front..
Transport
For the first time, you were able to ride off-road vehicles at Château du Bosc and appreciated the opportunity to quickly find yourself where before, you would have had to run for a long time to get there.
Nevertheless, work on transport is still ongoing. We will adjust the engine power and refine the physics model to make the vehicles more realistic.
Various vehicles will appear in future in new Enlisted missions and campaigns.
Combat Atmosphere
Landing in Normandy began in the early morning of June 6th. On that day, low clouds and fog significantly complicated the difficult task of landing a huge amount of forces. In the Invasion beach mission, most of the participants liked the atmosphere of the battle, but some of the participants wished to see an even darker and more difficult D-Day.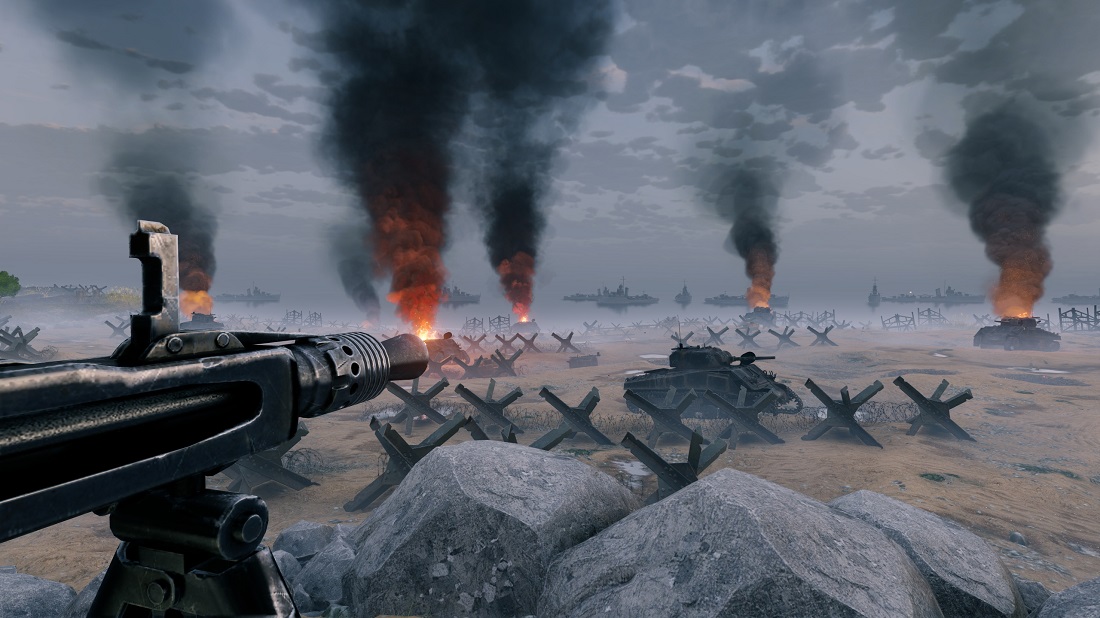 The Enlisted game engine allows us to fine tune weather effects and the time of day, thanks to which we can set the desired atmosphere for you and make even more diverse options for it.
Other Improvements
Many more minor details that you discussed in testing are currently in work.
Weapon balance. For example, we reduced the M1 Carbine recoil.
We are adjusting the balance of the Invasion mission, as well as finalizing the location of the machine gun points, including dismantling the machine guns that are directed to the rear.
Improved individual AI paths for fighters and removing detected sticking points.
We are working to correct the situation of the accumulation of AI soldiers in capture zones and are teaching the soldiers to be distributed evenly across them, as they already do in Moscow.
We've increased the elevation angles of the anti-tank cannons, allowing them to fire from the hills near the beach.
We're improving the beach landscape, getting rid of shoot-through areas, making the landing more interesting.
We have also taken into account your comments concerning uniforms and were surprised at your requests to add distance adjustment for the M1 Bazooka and Panzerfaust. This mechanic is already implemented with Page Up and Page Down buttons, but we will consider adding distance adjustment tips in the game interface.
Conclusion
In conclusion. We would like to thank every tester. Even if you didn't leave any suggestion or feedback, and simply fought on the beach, or in Le Bré or at Château du Bosc, you still left your mark on the heat map of battles that is conducted for each mission. Heat map analysis allows us to improve balance of forces and discover problem areas on the map.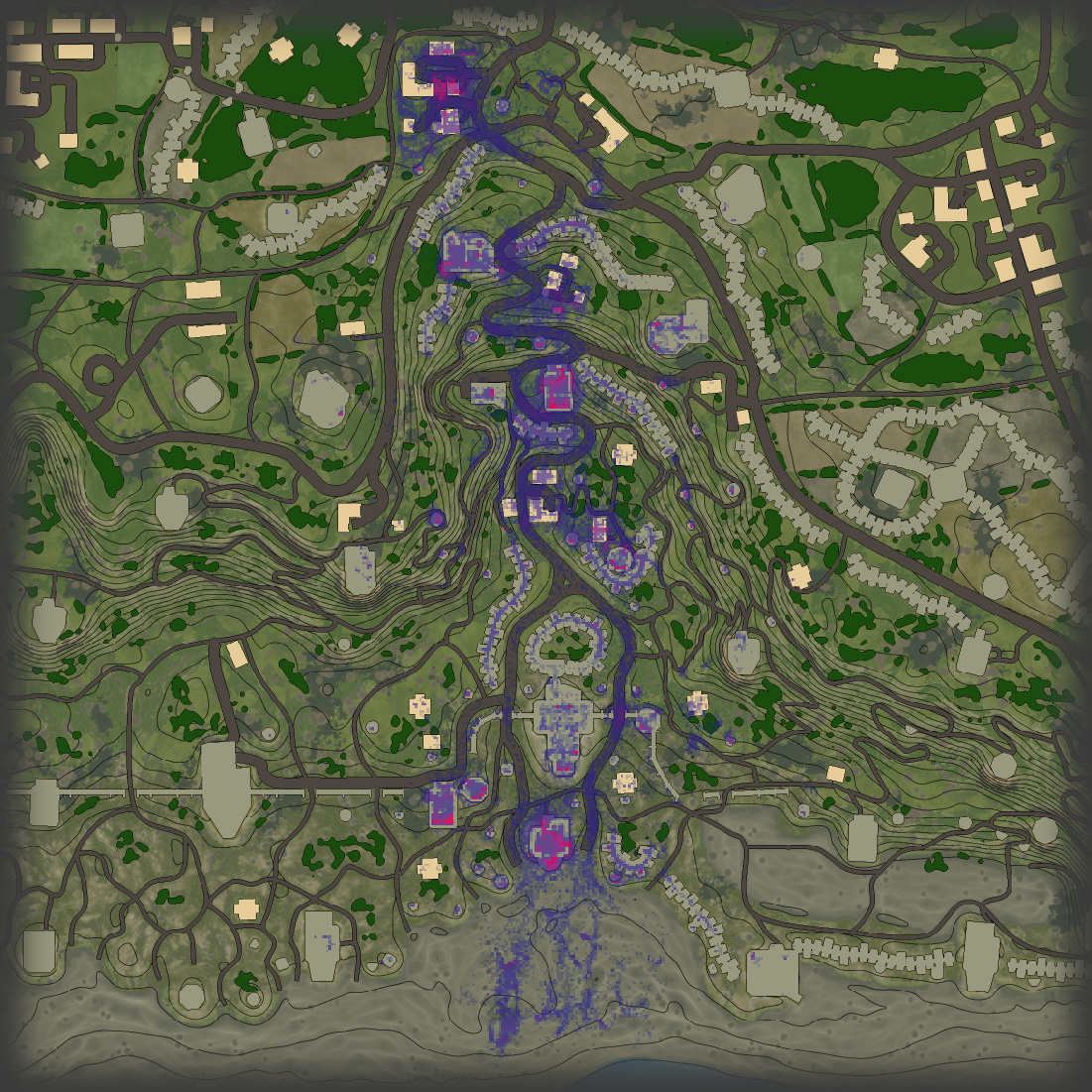 We are also continuing to work on the other Enlisted missions and campaigns, and we look forward to sharing our achievements with you. Follow the news, fighters!