Final sale in the store
Very soon a major update will be released for Enlisted that brings with it a full revamp of the progression system. Among other things, this will cause some changes to premium packs in our store.
Since separate campaigns will be gone, each player will manage armies of each country. All starter packs, as well as Battle of Stalingrad: Full access and Pacific War: Special Landing Forces packs will be discontinued.
This will happen some time in advance before the major update, so players who purchased these packs before removal will still have time to unlock squads and weapons of pre-maximum level for these campaigns. We'd like to remind you that you will keep everything you managed to unlock in the new research trees for the USSR, USA, Germany and Japan.
But keep in mind that you have to research all of this content before the major update drops. After that, you will have to unlock squads and weapons under the new progression system on the same terms as all other players, as keeping old bonuses is technically impossible after campaigns merge.
In addition to that, you will keep all premium squads included in these packs. Once the major update drops, Pacific and Stalingrad Full access premium squads will be sold as separate items in the store at a higher price than the current combined offers.
The last chance to get Battle of Stalingrad: Full access and Pacific War: Special Landing Forces bundles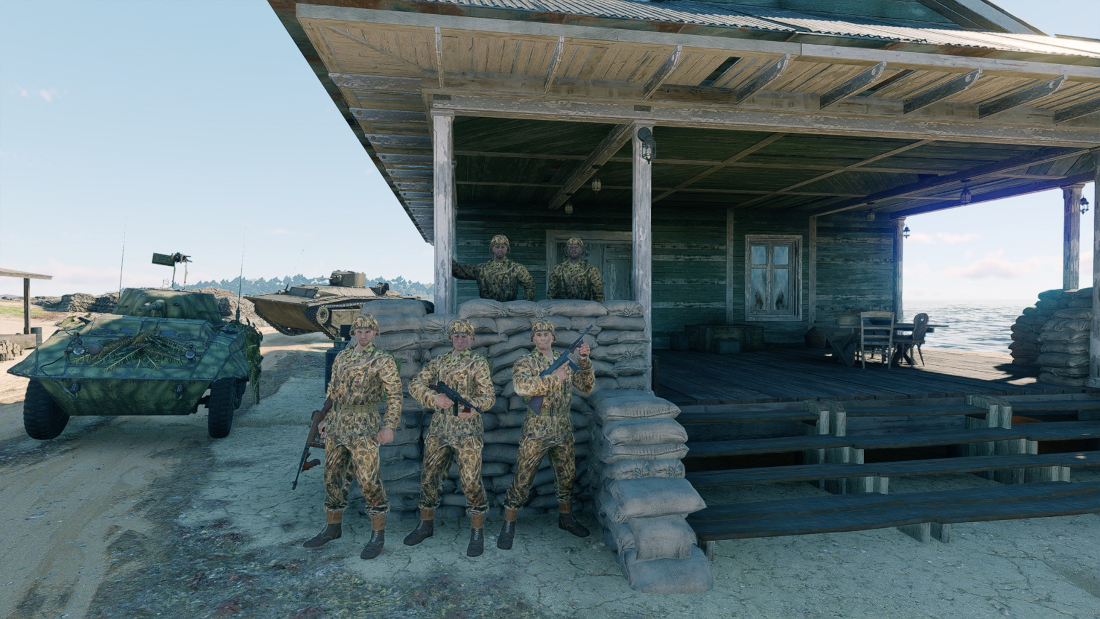 The bundles are available on sale until the 12th of May (13:00 UTC)!
Other store changes will involve all current campaign bundles of two packs with the discount. For example, Battle of Berlin: Offensive Bundle will be discontinued, and instead only separate AS-44 and STG 45(M) premium squads will be available. As a reminder, in the new matchmaking, you will be able to use them on maps where USSR and Germany are permitted and not just Berlin ones. The same will happen to all existing bundles.
Following bundles with 50% off until May 12th (PC only)
Invasion of Normandy: Vanguard Bundle
Invasion of Normandy: Rocket Bundle
Invasion of Normandy: Automatic Bundle
Battle of Moscow: High Caliber Bundle
Battle of Moscow: "Firepower" Bundle
Battle of Berlin: Offensive Bundle
Battle of Tunisia: "Desert warriors" Bundle
Pacific War: Maneuver Warfare Bundle