Squad and weapon presets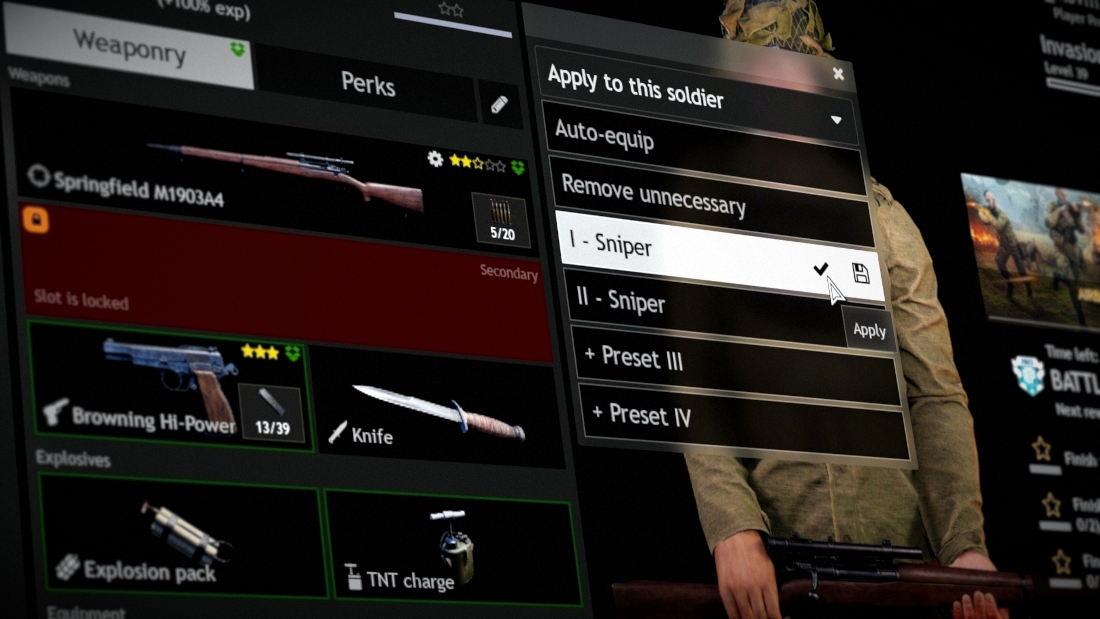 Weapons and equipment, along with their possible tactics, in Enlisted continue to increase with each update. Sometimes you want to play differently, but it can be very time-consuming to rearm even one squad for it. In the new Enlisted, with combined army campaigns, without such an option a good commander would miss a good chunk of gameplay altogether.
We made sure this wouldn't happen and have introduced the presets feature — create several combinations of units and weapons for your favorite tactics and switch between them with one click! That's a feature you'll find in the upcoming major update.
Squad presets
This functionality is available in the squad menu, and is incredibly easy to use — it simply memorizes the squad presets you've lovingly put together. The order of the squads themselves and the soldiers in each of them, equipment, weapons, vehicles - literally everything you so diligently selected.
Click on the menu, save your set, and you can collect a new one. Let one be for infantry battles, and the other — focusing on the tankers. One has a mass of assaulters, and the other with better rifles. Dozens of options!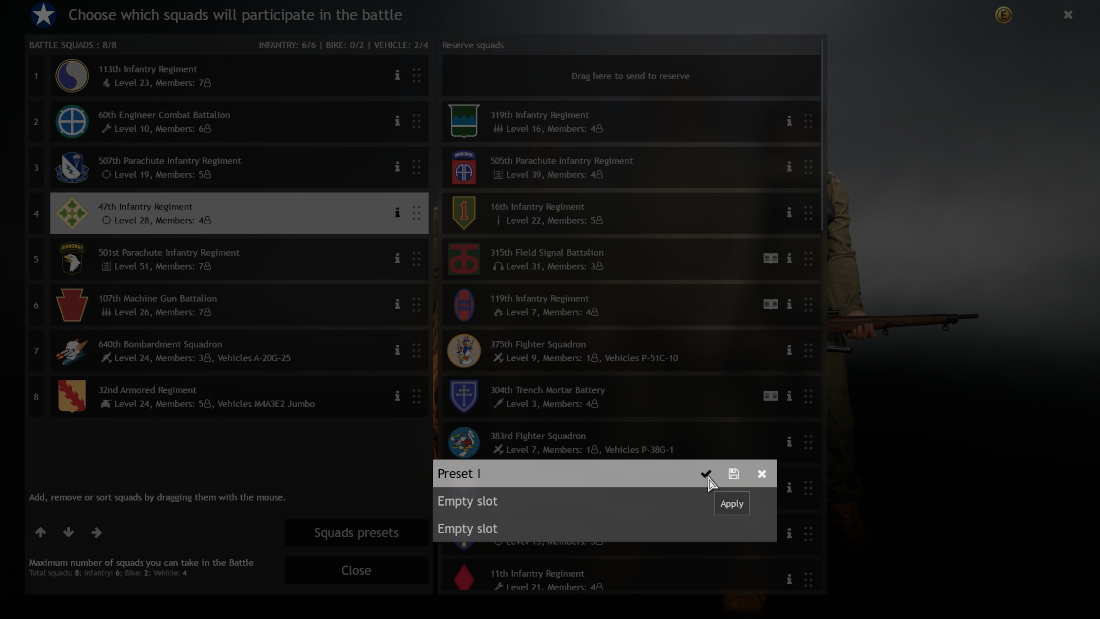 You can return to a saved set at any time with a single click. At this stage you will have 3 sets in each army. We will consider expanding the number of slots after the release of the new Enlisted.
Note: Sets are stored on the server, so if something happens to your game client, you will not lose your saved sets. You will be able to use them when logging into your account from another device.
Weapon presets
The same set functionality, but works a little more precisely — remembering the weapons and equipment of a single soldier.
Equip one soldier of a new squad? Memorized a preset and applied it to all the others — saving you time, and mouse and thumb power.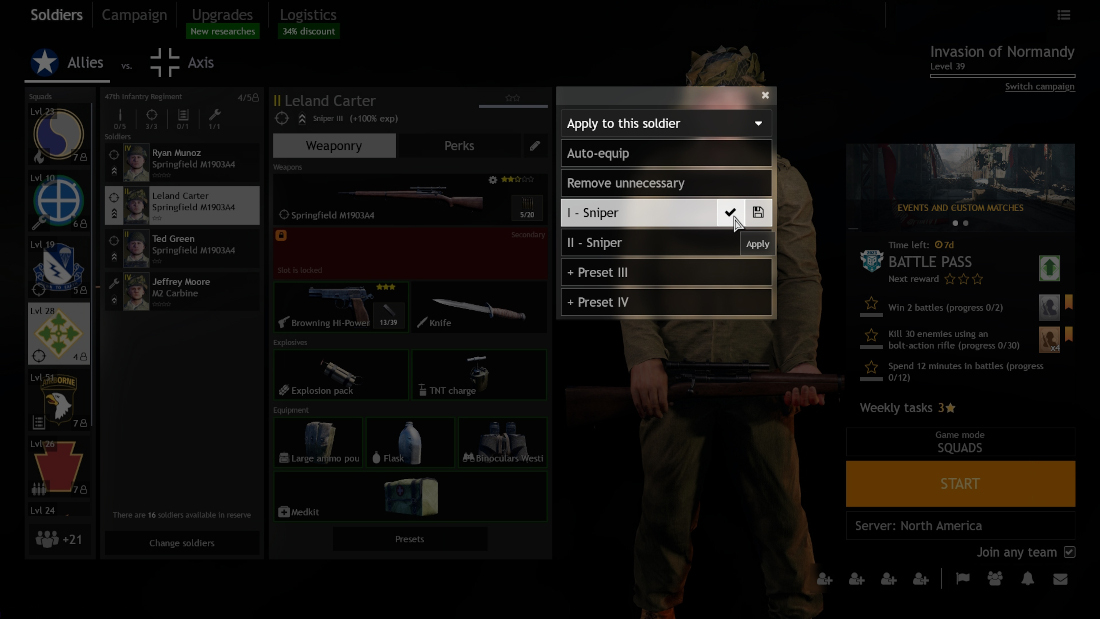 Or just rearm the soldiers of a single squad under a new tactic in a few clicks, without touching the entire army of your squads.
We put the automatic equipment selection functionality into this menu as well (and improved it). Here you have up to 4 presets per squad. That should be enough for any situation.
Thank you for your suggestions!
This great feature, so invaluable to many commanders, is based on the suggestions you leave on our forum. Find such a thread and thank its author directly.