Temporarily available: MP 40/1 Squad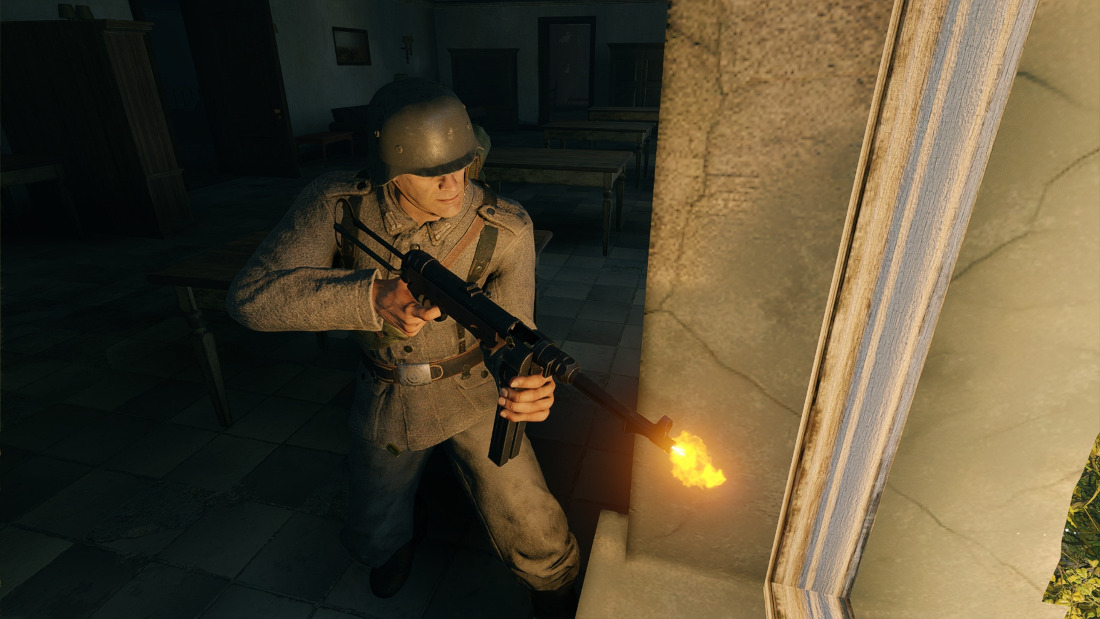 It often appears in popular culture. Even if you don't know anything about weapons, you might remember its unusual silhouette in movies or photographs. In March of 1940, one of the most recognizable submachine guns of WWII, the MP 40, rolled off the production line for the first time!
From the 24th of March (13:00 UTC) to the 27th of March (13:00 UTC), a premium Axis squad armed with MP 40/1 submachine guns will be available in the Battle of Berlin campaign for Gold.
Nice prototype | +100% battle experience
You'll have 4 trained assaulters with fairly matching gray uniforms to help you and your soldiers blend in with the ruined city's landscapes.
The main difference between the MP 40/1 and the production version is the dual-magazine. After firing 32 rounds it switches to the second magazine with a very short delay, much faster than a normal reload. For the rest, it is still the same MP 40 — balanced rate of fire, comfortable sights and predictable recoil.