Search for Replay by nickname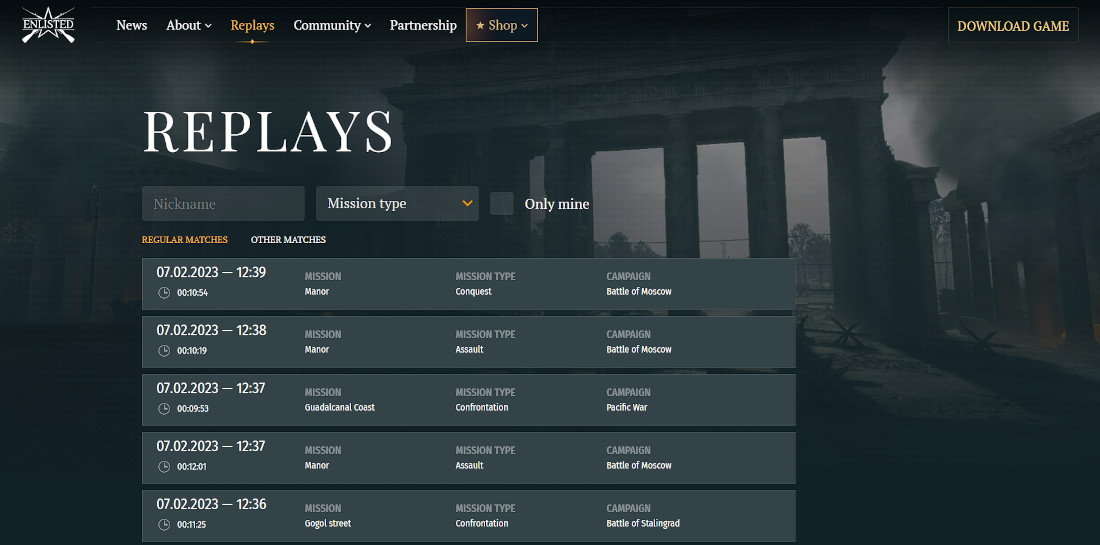 Commanders, the Replay service has a new feature — search by nickname. Thanks to this, you can find battle records that involve a specific player. Want to know how the player who finished in first place on the team was able to score ten thousand points in one battle? Watch the replay and learn from the best!
We'd also like to remind you that you can find your own battles on the replay site and watch them directly in-game. You'll need to have your Enlisted client open and be logged in with your game account.
Enjoy!