Enlisted will be available on Xbox Series X|S on launch day!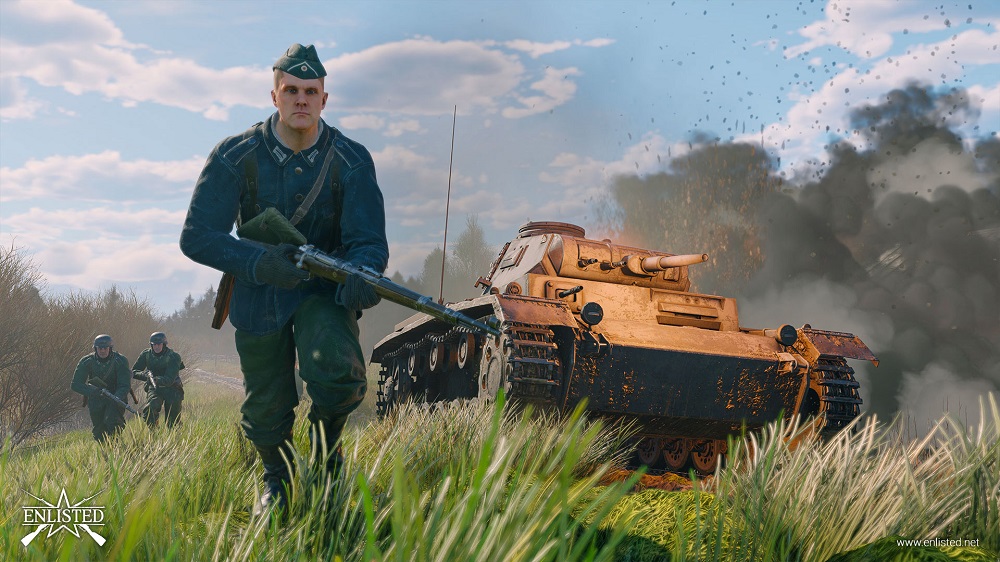 Enlisted will be part of Xbox Series X|S launch line-up as a Game Preview title and a timed console exclusive. A 'Founder's pack' purchase will be required to get access to the game.
Enlisted utilizes the new version of Dagor engine – the one that the military online simulation game War Thunder and brutal online shooter Cuisine Royale use. A Proprietary Ray Traced Global Illumination system makes sure that the in-game lighting is natural in appearance, reacts to game events like explosions and object destruction and will work better on the Xbox Series X|S thanks to ray tracing hardware support on the platform. The Xbox Series X version will work at 4K resolution, Xbox Series S works at 1440p, while in both cases, a stable 60 frames per second are achieved.
Xbox Series X|S Game Preview players will be the first to try the Enlisted beta version that follows a couple of time-limited playtests and closed alpha testing. Player feedback in this game that is still in development will be used to improve the quality even further and during the development of the new campaigns and other content