Mods Digest: ASAP
Today we have some more interesting missions to review from several talented Enlisted authors!
Thanks to the mod editor, Enlisted is an endlessly scalable game, you can create a unique mission or even an entirely new location yourself, using thousands of objects from all of the game's campaigns.
Live feed in-game
Remember that you will now find custom match banners with the mods that hit the digest right in the custom matches window. One click and you're in the mod card on the portal.
Authors, you have your Portrait!
We did it! All authors whose work appeared at least once in our list of interesting mods have been awarded with a unique portrait of an engineer. You would not be able to get this one any other way. So if you meet such a player in battle, show them your respect. :)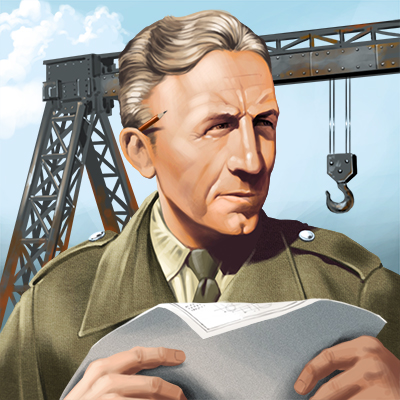 New authors will continue to be awarded with this portrait as well.
Wild Jungle by kucho01
Title: Operation Jungle / Jungle Gun Game
This small location has been created entirely from scratch, and has carefully been filled with a lot of thematic details (remember the name: the jungle!). You have to fight for three reliable fortifications, and they can chop you down, like another palm tree, from every... palm tree.
Btw, you might not want to bother fighting for points — just kill your opponents and slice off their very limited amount of reinforcements points.
The mission is extremely dynamic, even in Lone Fighters mode.
A separate version is also available in the Fully armed mode, which may be even better suited for it.
Train 66 by FACE_TAC
Title: Wars of Star Execute Train 66
Check it out. One of the first custom maps with the Armored Train Escort mode!
Almost exactly as you are used to: one side tries to prevent the armored train from breaking through to the final point of the route, while the other has to escort it out of the encirclement.
However, already from the first seconds in the battle you may be a little confused — gravity in this mission is weakened, and in the sky over the classic World War II setting there are flying warships! What?
You bet! In fact, apart from this unusual feature, there is another nice bonus — all participants in this mission get pre-made squad sets with futuristic weapons. How successful this combo was, it's up to you to decide — check out the mission yourself using the link.
Launch the missions
Every one of you can create your own mission, as well as launch any mission from the portal. Here's a quick reminder how to launch one of these multiplayer missions.
Choose a mission you like on the Enlisted sandbox portal and press COPY URL on its page.
In the game, open mode selection (above the START button) and choose "Custom matches".
Press "Create Game" -> "Mods" and paste the URL you've previously copied.
Now you only need to customize the options, and you're good to go — your server is in the list. Tell your friends to come, wait for other players to join or play by yourself.