All your replays!
In Enlisted, every battle you play does not disappear into thin air, instead the server saves them all, and they can be replayed directly in your game client. Replay mechanics appeared with the "Pacific war" update, and today it got an update — now in the general list of battles, with one click you can display only your battles!

To display a list of only your battles, log in to your game account on the site, open the replay page and click "Only mine" and that's it.
You can apply extra sorting to the list, plus you can easily view the replay you need right in the client; to do this, launch Enlisted and log in to the same account you used to log in to the site. Click "Watch replay" and enjoy a record of your brilliant tactics and heroic command.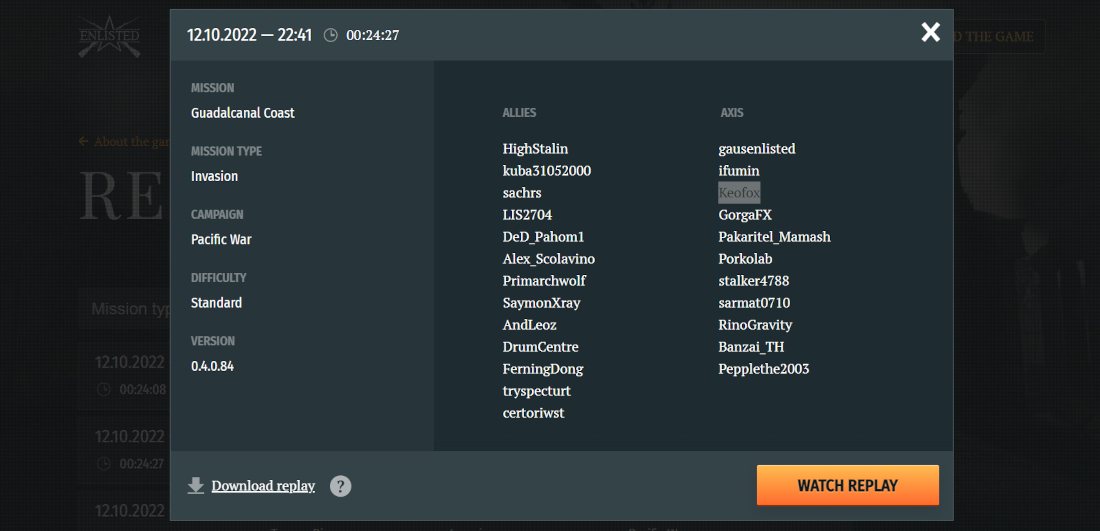 The replay mechanic gives you an impressive set of different cameras, as well as a cinematic mode with lighting, weather, and a variety of other effects.
You can take awesome in-game screenshots in replays, and if you post them in the discussion of this news, they may quite possibly become the covers of our future in-game update notes. With credit to the author, obviously.