Making Enlisted a Better Place №24
Each update of "Making Enlisted a Better Place" focuses on a certain aspect of the game or a particular mechanic in which we've fixed bugs or have added interesting features.
The improvements are mostly or even completely based on the feedback you have left in the special topics and discussions on our forums and social media platforms.
HOLD this building!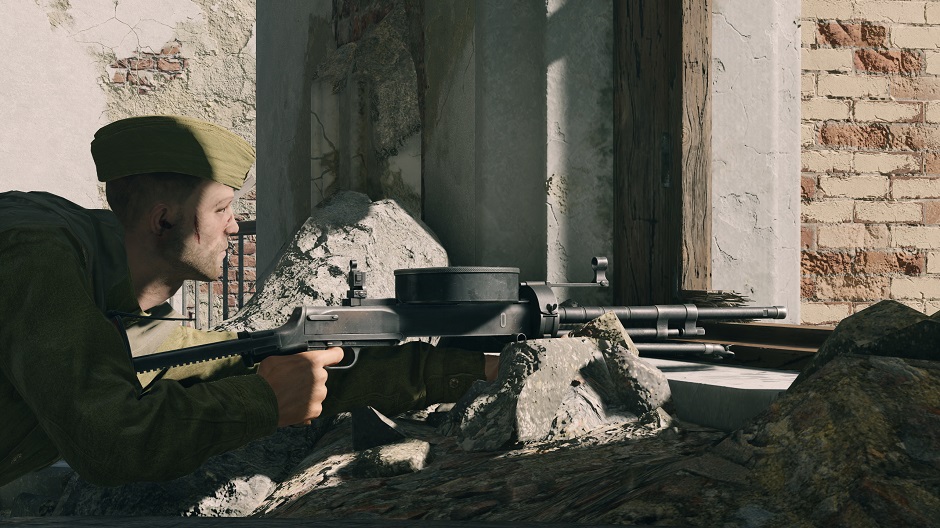 This is a feature you've been asking for. Now an AI-soldier that receives an order to hold a position inside a building will try to stay inside the structure and not leave it.
We've also improved the behavior model of AI-soldiers when defending a point. Soldiers will now react faster and more aggressively to any kind of enemy attack.
In addition there are several more significant improvements:
Fixed the possibility of an AI-soldier getting stuck in shelters and inside trenches in Practice mode.
Fixed the possibility of an AI-soldier getting stuck on the anti-aircraft gun on the roof of one of the armored train carriages.
Fixed a bug where AI-soldier engineers could be left holding a hammer after completing a construction and wouldn't swap it out for a weapon.
Weaponry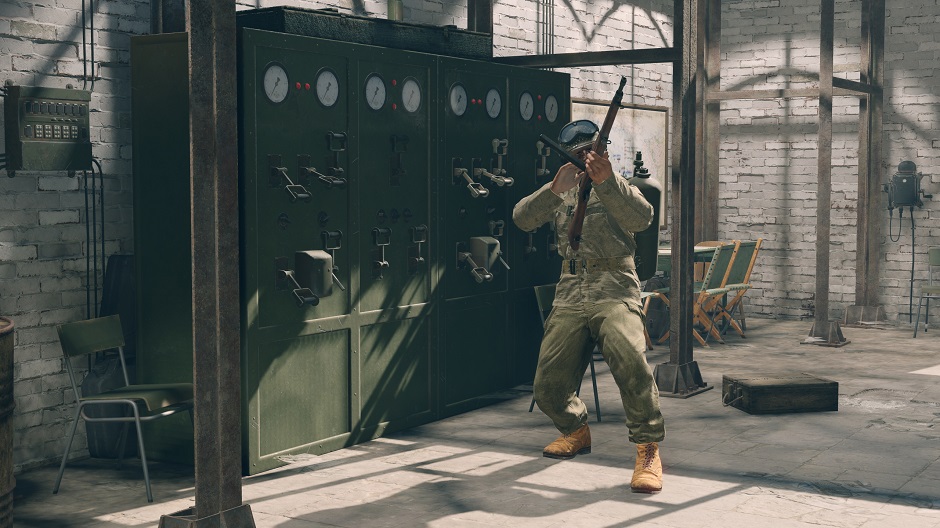 Every great commander is familiar with the Battle Pass and its valuable rewards. For example, in the current season you can equip unique pistol-caliber carbines.
But until now they were available only to classes trained with pistol-caliber carbines: assaulters, tankers, and motorcyclists. Now such weapons will be able to strengthen other classes that do not have access to assault weapons. The Artillery Luger, S&W Light Rifle Mk.2, KP-B-135 and M1903 Springfield (Pedersen device), Beretta 1918/30 can now be used by riflemen, pilots, AT gunners, flametroopers, radio operators, mortarmen and engineers. These weapons will be classified as semi-automatic firearms - keep this in mind for future tasks that require a specific weapon.
Upgrading Animations
You've probably noticed that the holding animation for some weapons may have looked a little strange before. We've fixed this for the Sturmpistole, PTRS-41, Pzb-39, Pzb-38, Grb-39, Panzerfaust 60 and Panzerfaust 100. Now everything looks much better with a third-person view.
Other changes
Fixed the missing torso customization section on soldiers from the 91st Guards Infantry Regiment in the Battle for Stalingrad campaign.
We appreciate your feedback!
Lots of exciting game mechanics have been realized or improved thanks to your ideas. We are watching our communities, other Enlisted sites and regularly check the forum for your feedback and reports.
So share, suggest, and report!