Join the "Battle for Stalingrad"!
A major Enlisted update is coming that will bring a fifth campaign to our game! In this diary we'll tell you about the exclusive new features of Stalingrad and a new approach to monetization, so you can spend a minimum of effort on leveling up and fully concentrate on enjoying the battles.
— Without microtransactions with accelerated leveling
In the Battle for Stalingrad, there is no more selling of campaign levels, weapons, soldiers, or indeed, any upgrades for Gold. Instead, there is a long-awaited game format where players progress rapidly, while squads and weapons are already upgraded.
You purchase the full-access pack once and get all of its bonuses forever. For both sides of the campaign.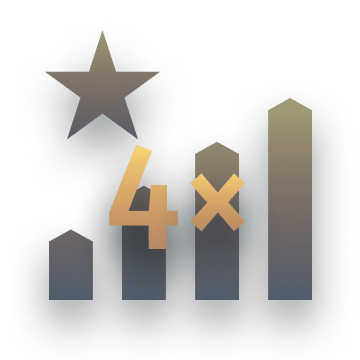 Accelerated leveling
Rapid progression in the campaign will allow you to concentrate on the fun of battles, not on farming and leveling up.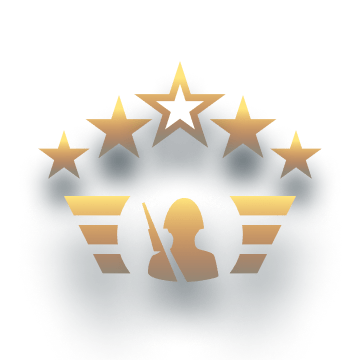 Pre-maximal level
Open squad, a recruited soldier or purchased weapons are issued already trained and upgraded. It's one step to the maximum level.
Only one full-access pack
Soldiers, weapons, and even campaign levels cannot be purchased or upgraded for Gold! This makes full-access players equal in their military capabilities.
— Without microtransactions, but still free
You can also participate in the Stalingrad battles even if you do not own full access with normal speed progress - almost just like any other campaign. But some Stalingrad campaign levels are exclusive to Full-Access owners.
Purchasing a full-access pack is possible at any stage of the game and will unlock previously unavailable campaign levels, as well as upgrade all of your available weapons and train all your soldiers to pre-max levels.
Full Access Pre-Order Pack
In addition to full-access to the Battle for Stalingrad campaign, this pack also contains pre-order bonuses that cannot be obtained after the campaign has been released.
Pre-order - "Battle of Stalingrad" - Full access*

Full access to the "Battle of Stalingrad" campaign
A premium squad of tankers for the Soviet Armed Forces + HT-130 flame-throwing tank
A premium squad of tankers for the Wehrmacht forces + Pz.Kpfw. II (F) flame-throwing tank
Pre-order bonus: "Zmei Gorynich" camouflage for a HT-130 tank
Pre-order bonus: "311" camouflage for a Pz.Kpfw. II (F) tank
Pre-order bonus: unique "Answer of Stalingrad" decal
Pre-order bonus: unique "Emblem of 24th Panzer Division" decal
*The Full-Access Pack will become available for purchase on consoles when the new campaign update is released. You'll get the pre-order bonuses if you purchase the Full-Access Kit within the first two weeks of it going live on the console store.
Exclusive new features in the campaign
These weapons, mechanics, and powerful class of fighters will all be available exclusively in the Battle for Stalingrad for the first time. Check it out!
Flamethrower Tanks
Fire Power as it is
Instead of shells, these vehicles throw a jet of burning flaming liquid at the enemy - setting anything it touches on fire.
High fire range
Up to 40 meters! Comparably further than hand-held flamethrowers.
Large fuel ammo supply
Enough fuel to sustain an offensive for an extended time.
Although flamethrower tanks were not designed to fight other armored vehicles, you can still burn enemy vehicle engines or significantly impair a crew's clear view.
This is a new weapon for radio operators. Use the radio to summon a squad of bombers where their attack will be more extensive than an artillery bombardment. No matter that you have to wait a little longer for the bombs to fall - the result will be worth it.
Has the enemy called in air power? Get your anti-aircraft guns ready - or climb in a fighter and intercept an air raid before the deadly cargo falls on your comrades' heads.
More than just a support class, the medic can use automatic weapons and will easily perform even at the front lines, promptly helping the wounded.
The Medic carries a large set of medical kits to treat wounded comrades that are marked with a noticeable marker. In addition, to support the defense, the medic can place a box with first aid kits on the battlefield that every ally can use.
Helpful actions by the medic are rewarded: treating allies and using your first aid box will bring battle points.
New experience with weaponry
In Stalingrad we will experience many important firearm changes for the first time that may appear in other campaigns in the future.
Advanced recoil
Weapon performance even of the same class will become noticeably more diverse: the recoil will hit the shoulder and shift the sight to the right, and the soldier will try to control the weapon more actively during long bursts.
Damage rebalancing
The damage of bolt-action rifles at close and medium range will grow significantly: shots will more often lead to an enemy death and at close range, a lethal outcome is guaranteed. On the other hand, damage on submachine guns will decrease a bit.
New shot effects and sounds
This feature will be added to all campaigns in the game! We created new shot effects for different types of weapons, and we have also updated shot sounds in 20 Soviet and German weapons.
Remote Explosives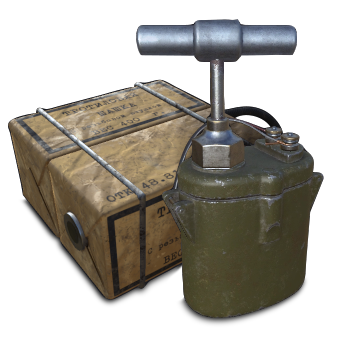 The remote explosive takes up an inventory slot for a mine, is comparable in power to an explosive pack, and detonates at the touch of a button when you need it! The perfect weapon for effective sabotage.
Engineer ampoule launcher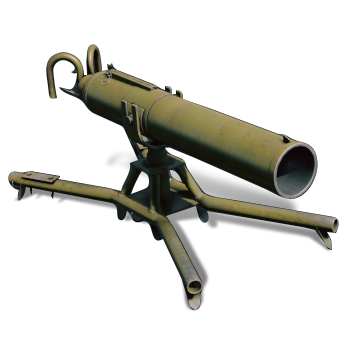 Fires a capsule with a flammable mix at long range. When hit, the contents of the projectile splatters and burns everything living within a large radius! An excellent weapon for destroying positions that are protected from direct fire.
Soldier and Vehicle Customization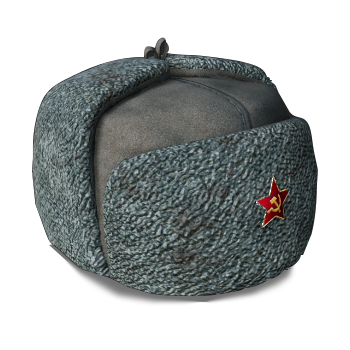 In Stalingrad, for the first time you can try the new customization system that allows you to change the clothing and equipment of each of your soldiers, as well as apply unusual camouflages and historical drawings to equipment - choose from hundreds of options.
We'll tell you more soon.
Take a look at Stalingrad
1942. Germany and its allies successfully move deep into the Soviet Union and are about to cut off the USSR's access to the vast region of the Caucasus and its oil fields. One of the most important Soviet cities, Stalingrad, is located in the path of their attack.
This battle has become one of the fiercest during the Second World War, lasted 125 days and influenced the strategic decisions of many of the warring countries. We invite you to personally participate in a turning point in our history.
To launch the campaign we have recreated the central district of Stalingrad with its main landmarks: the Railway station, the House of communal workers, the Repnikova House, Executive committee and The Gorky Theater. All these places suffered from regular bombing and shelling, but survived - as the city itself survived under the onslaught of the German army.
Beyond the dusty ruins, on surviving first floors and in the depths of the fortified basements, here and there you will come across traces of life in the struggling city: patriotic signs created by the defenders, places of the wounded shelters, and opulent house decorations that were not damaged by German bombs.
Witness with your own eyes the unbreakable strength of Stalingrad and try not to get shot by a sniper.