Update 0.2.4.109 (Server Update 23.12.21 - Xbox, Playstation)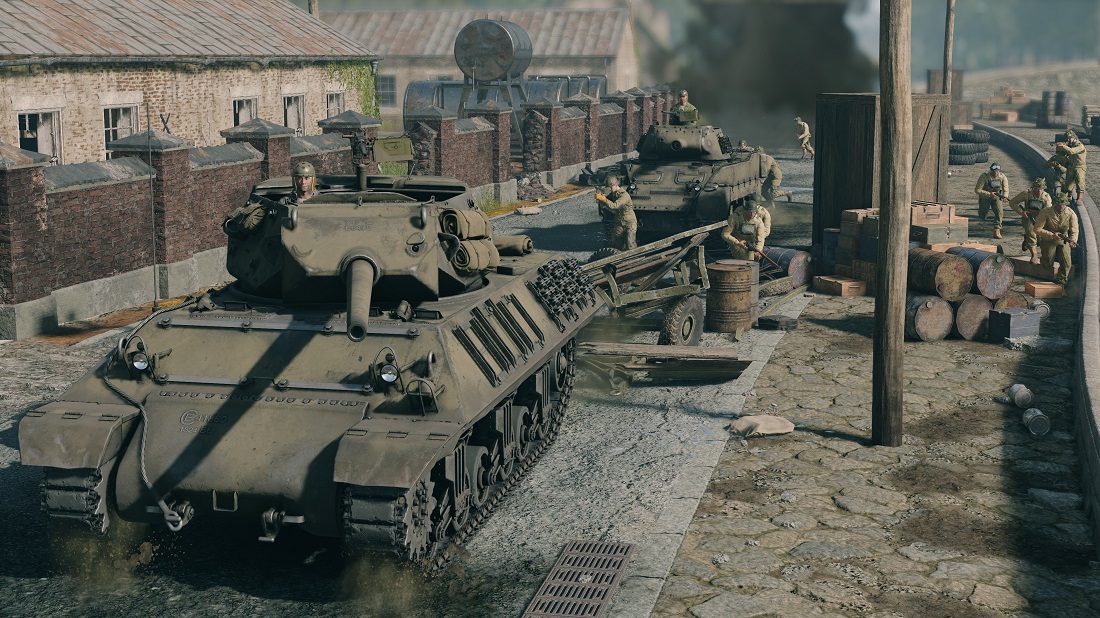 Increased cost for building a Christmas tree in resources from 0 to 3.
Fixed an error with the appearance of vehicles inside other objects in the mission "Wilhelmstrasse (Invasion)".
Reduced distance to air reload points in missions "Pokrovskoe City (Conquest)" and "Pokrovskoe City (Destruction)" in the Battle for Moscow campaign.
Expanded battle zones for some points in mission "Gare de Saint-Lo (Invasion)" in the Invasion of Normandy campaign.
Fixed inability to use some stationary machine guns.
Added the option to choose between order and gold payment in the "Logistics" menu.
---
The current provided changelog reflects the major changes within the game as part of this Update. Some updates, additions and fixes may not be listed in the provided notes. Enlisted is constantly improving and specific fixes may be implemented without the client being updated.