Custom Games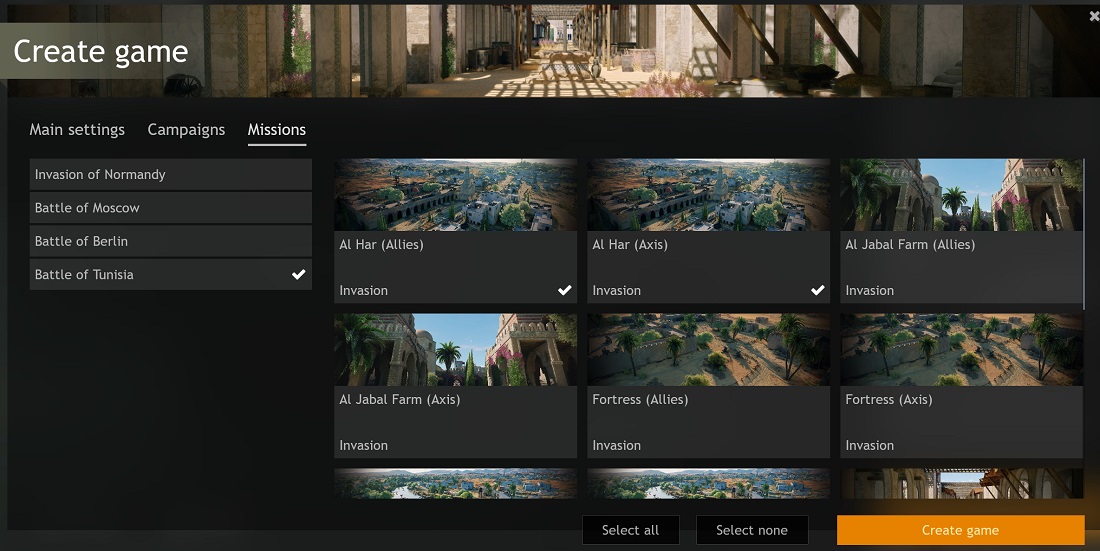 Create a battle with your own rules, invite your friends and other players into it, and be rewarded as if you were fighting in a regular session! These are all custom games. Take a look right now!
Custom Battle Rules
Custom games will be available to all Enlisted players! Choose from the menu "Events → Custom Games" for the creation of your own game and the list of games created by other players. You can join the other players' game at any stage of the battle. Each room shows their settings and the number of participants.
Custom games are not limited to one campaign.
In the map rotation of the game you created will be only those missions that you choose yourself, and with the rules that you set. Classic opponents or mixed teams of soldiers from all Enlisted game nations. Hardcore squad action with no markers or mini-maps, or just the opposite - single-player battles with squad combat rules.
But the main bonus will be a fully functional economy. In custom games you'll get experience and other rewards just like in regular battles!
Lone fighters mode
Hardcore mode without AI units will completely switch to the new custom game mechanics. You'll also be able to gain experience in its battles, and for your convenience, there are pre-made games with classic rules that are easy to join.