Boosted progress and custom battle rules
We continue to reveal some of the new features from the upcoming major update, and in this devblog we have three great upgrades.
Transferring weapons between campaigns
Equip your fighters with the weapons you've already unlocked in one of the Enlisted campaigns!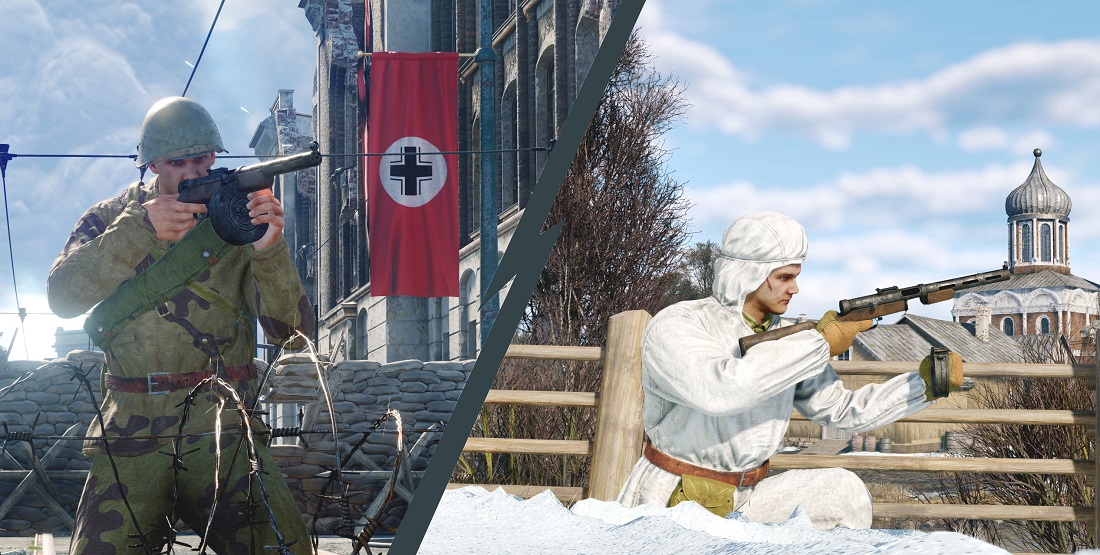 The logistics will be arranged simply and under one rule: the weapon you want to transfer from one campaign to another must be available in the campaign you are sending it to. As an example, an MG 34 can easily be sent from Moscow to Berlin.
Open the inventory, select the weapon you want and click "Transfer". The transfer of each item is paid in Bronze Weapon Orders and can be done both ways, in case you want to return a weapon that has already been sent.
The transferred weapons will appear in the inventory in the new campaign. Hand them out to your soldiers and off to battle!
Boosted Progress
Another nice bonus for soldiers ready for the new Enlisted campaigns! Now with the introduction of new campaigns in Enlisted during the OBT phase, active players will receive a temporary bonus to experience in the battles of the new campaign!
The first steps in the new theatres of war will become even easier.
Custom Lobby
Set your own battle rules with the new room creation mechanism. Choose your mode, location, available weapons, participating sides, and even create scenarios in an alternate history. How do you fancy a battle between the Americans and Germans on Hermann Goering Strasse?
You can also see the rooms created by other players, their settings, the number of participants, and you can even join the battle at any stage of the battle.
'Lone fighters' modes will switch completely to this mechanic. You will receive experience in these battles too.