Reinforcements received: Normandy paratroopers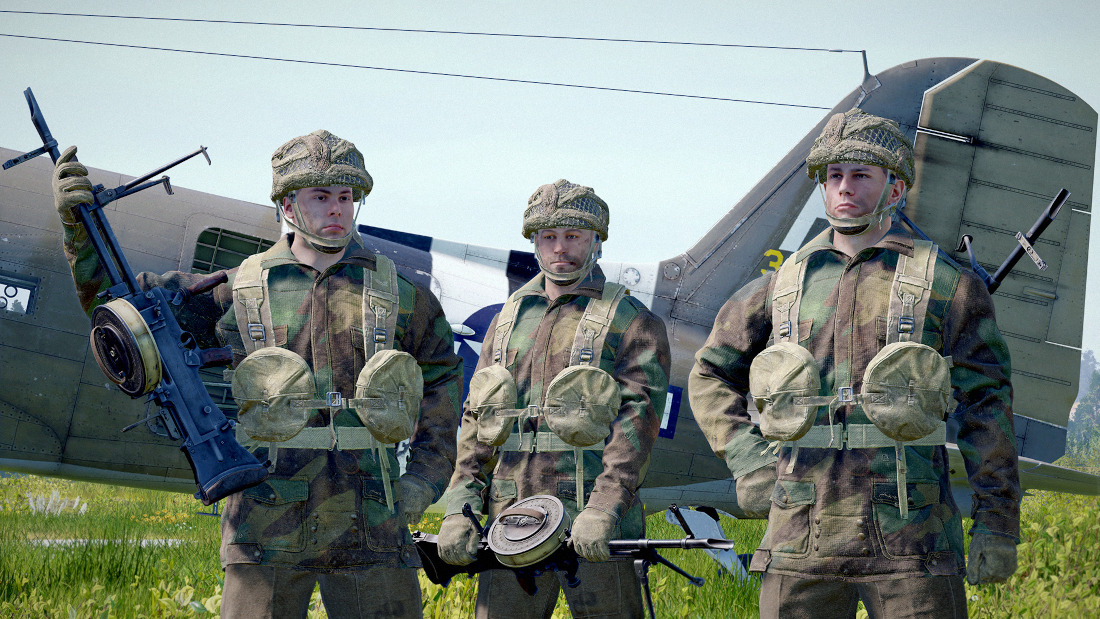 Paratroopers! New paratrooper squads land in Normandy, where previously their class was only available as premium squads. Get two squads from the U.S. and Germany, which in the future will be detached from the campaigns and become available for the mentioned countries.
In the "Reinforcements received" events, you'll upgrade your army with unique and well-armed squads, rare weapons, vehicles and always-useful items. Main rewards will help you unlock content that normally takes more time to reach in a regular lineup.
From 6th June (13:00 UTC) to 30th June (13:00 UTC), get battle score in any campaign and move up the rewards ladder!
Rewards
You'll get rewards during the whole event, and the further you progress through it, the more valuable they'll become. You can easily skip a few tasks and still get the main reward!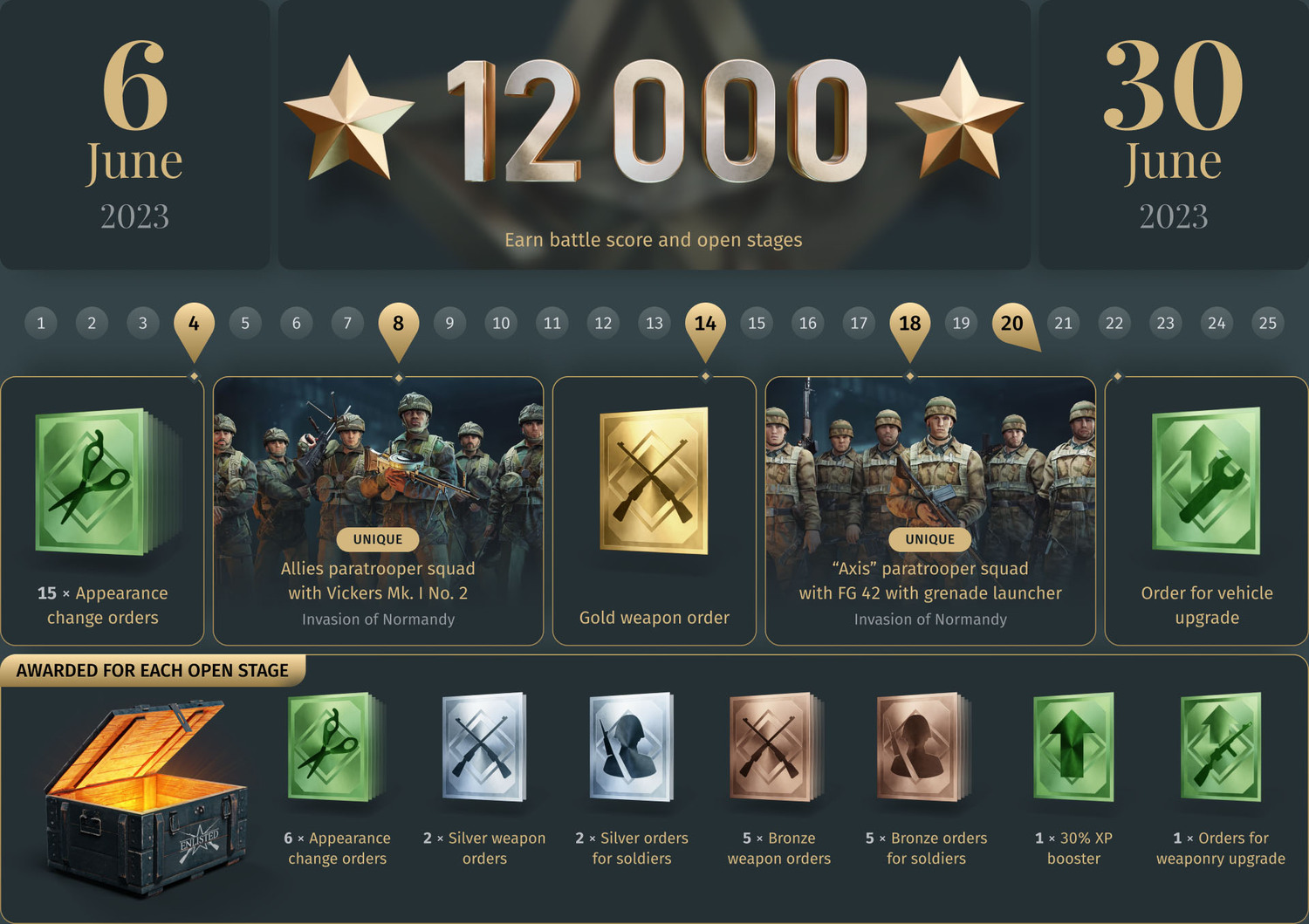 Main rewards
Enlisted keeps adding soldiers to the new game class, the paratroopers. This time into Normandy. They already carry their automatic weapons with them to the drop zone and, of course, have a supply box with equipment for every situation, exclusively available to paratroopers. These guys will surprise both you and the enemy with their efficiency and unique appearance.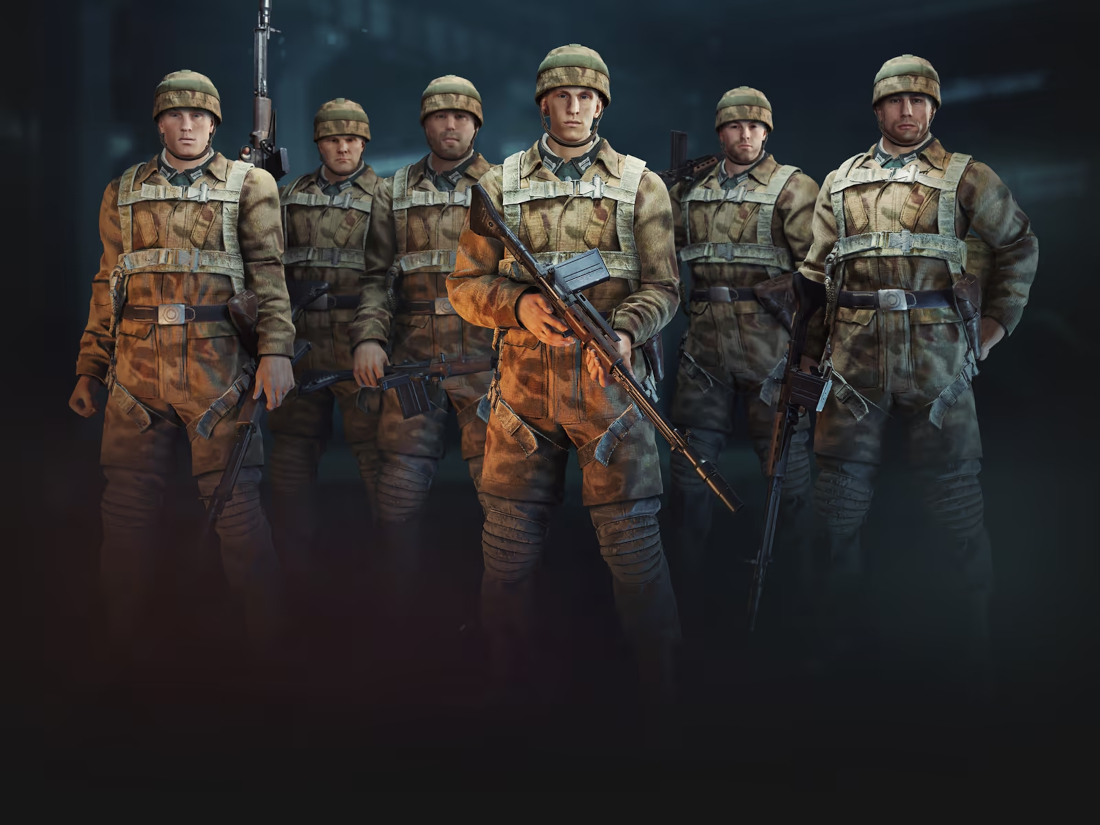 A squad of 6 soldiers, armed with the famously effective light machine gun, designed specifically for paratroopers. Unlike the upgraded version, this modification is also equipped with a rifle grenade firing device!
Landing from a transport plane is available, as well as a supply box.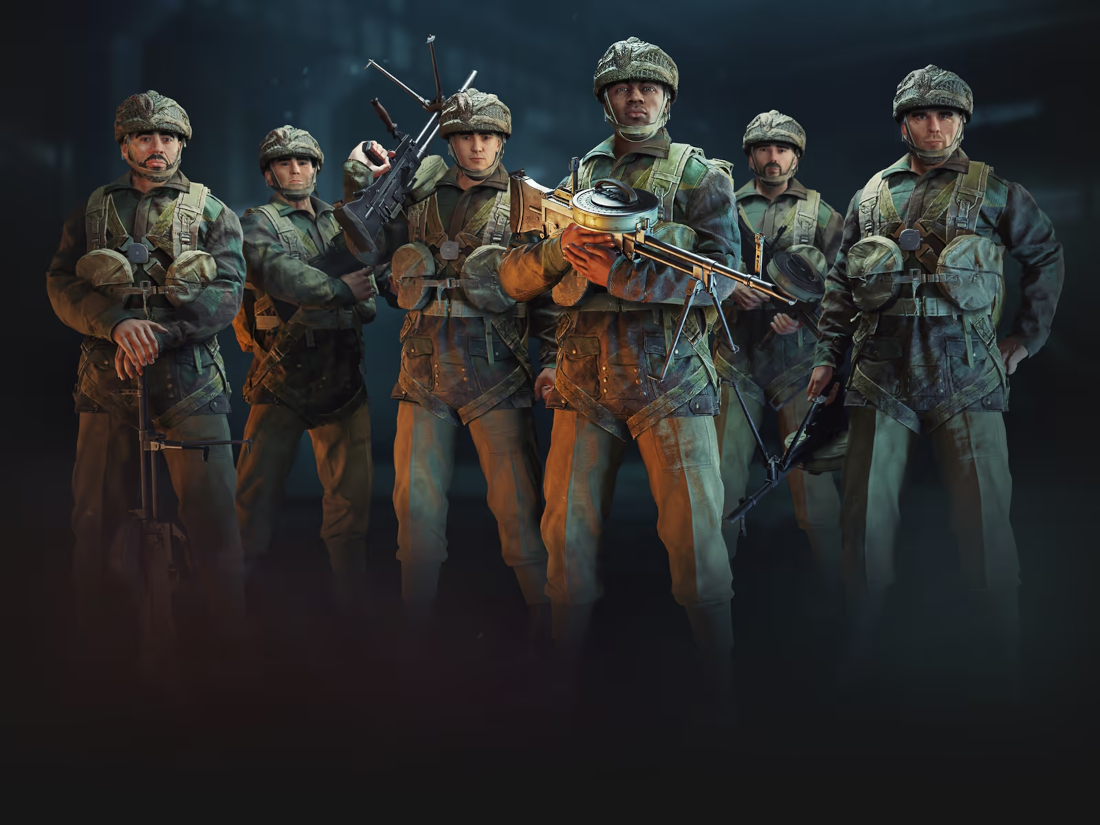 The 6-soldier squad is armed with the infantry version of the rapid-firing British aircraft machine gun, which has proven itself in the field thanks to its reliability and disk magazines that can hold 100 rounds of ammunition!
Landing from a transport plane is available, as well as a supply box.
Guide by MajorMcDonalds
We found an interesting guide for you to watch:
Terms
In this event, squads and unique weapons are available in specific campaigns.
The stage is updated every day at 13:00 UTC, and the scoring starts again. Collect your reward before then, if you have managed to accumulate the required number of battle points.
Only one stage can be completed each day.
The task is only done in Squad mode.
From June 30th (13:00 UTC) to July 1st (13:00 UTC), after the end of the event, you will have the opportunity to purchase any missing rewards for Gold.