Update 0.4.4.90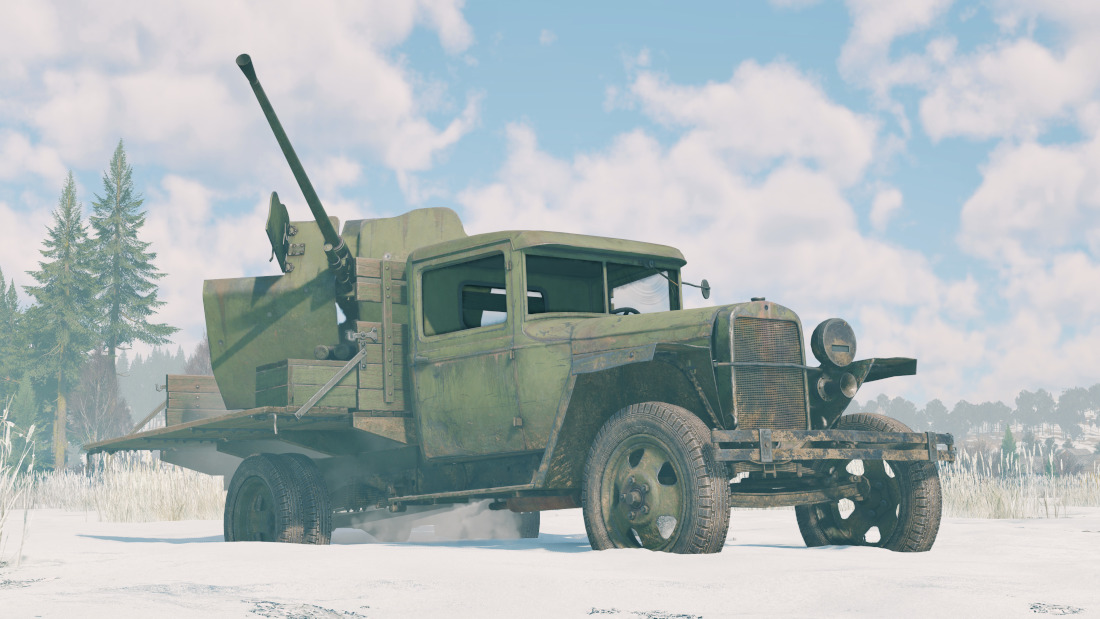 Fixed the excess damage from 20mm high-explosive shells used by engineer built anti-aircraft guns.
Fixed a bug that caused high-explosive shells to not cause shrapnel damage when hitting aircraft.
Now AI soldiers do not change their main weapon for secondary or melee after a player changes soldiers they control.
Fixed a bug that caused the GAZ-MM gunner camera to be positioned too high.
Fixed the durability of the GAZ MM's ammo rack.
Fixed a bug where soldiers might pass through a GAZ-MM's wooden boards.
Added a working horn to the GAZ-MM.
Fixed the incorrect ability to fire personal weapons as the driver of the GAZ-MM.