Reinforcements received: Fire attack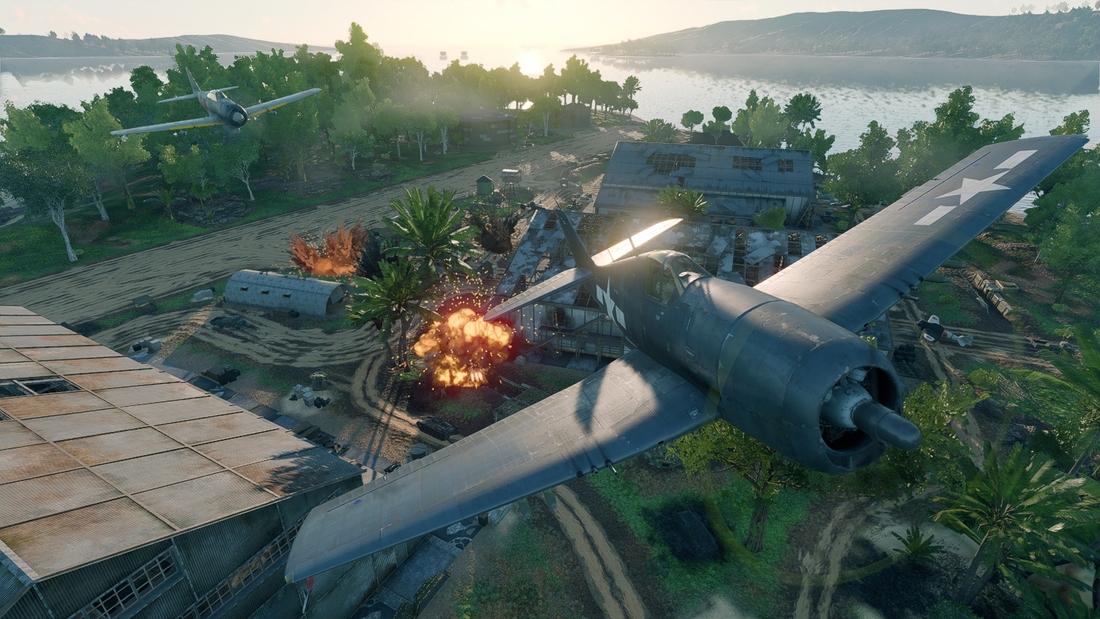 In the "Reinforcements received" events, you'll upgrade your army with unique and well-armed squads, rare weapons, vehicles and always-useful items. Main rewards will help you unlock content that normally takes more time to reach in a regular lineup.
From 5th September (13:00 UTC) to 1st October (13:00 UTC), get battle score in any campaign and move up the rewards ladder!
Please note: you now have two days to complete each stage!
Rewards
You'll get rewards during the whole event, and the further you progress through it, the more valuable they'll become. You can easily skip a few tasks and still get the main rewards!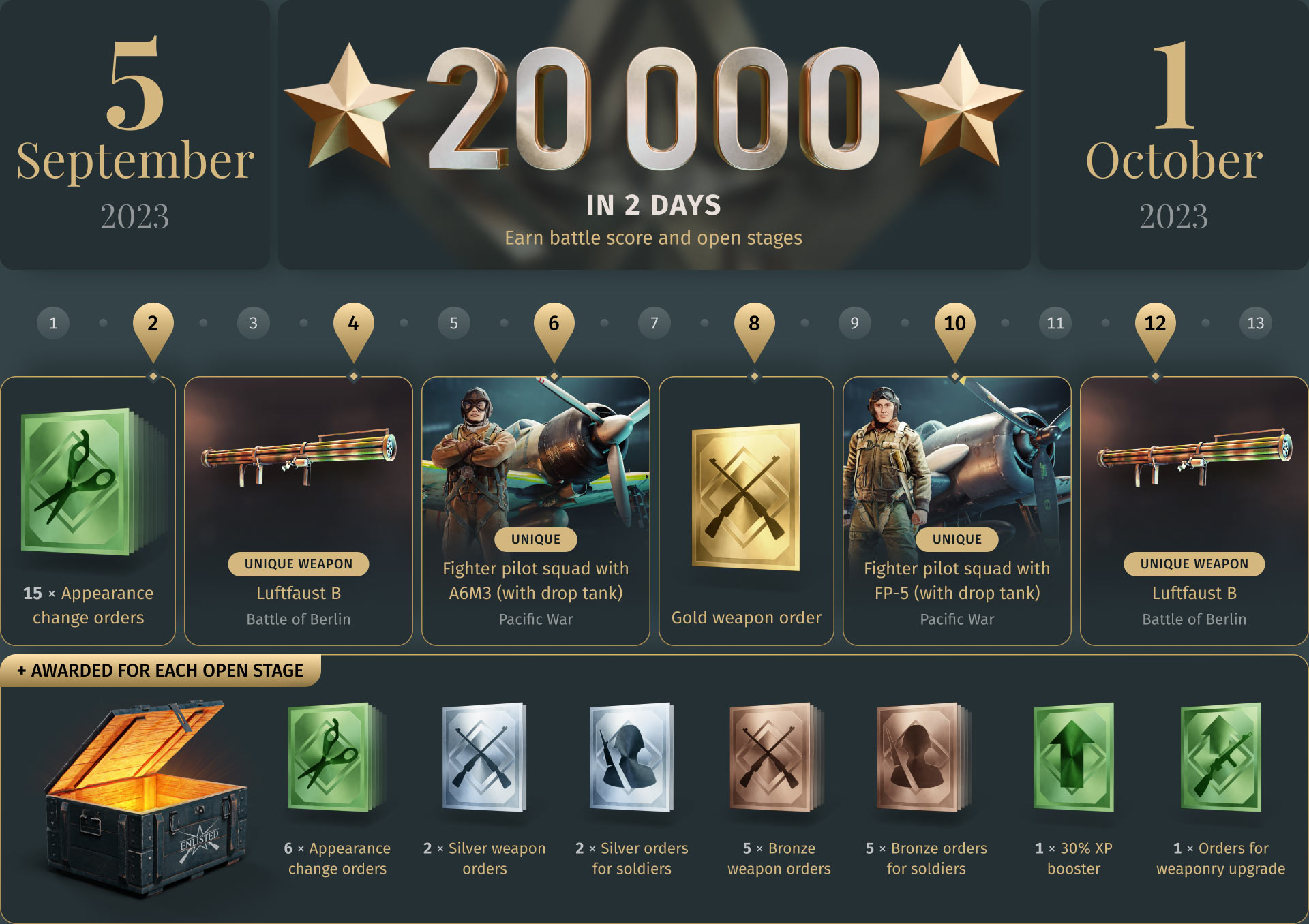 Main rewards
These warplanes not only carry bombs and rockets, but also external fuel tanks that will explode when they hit the ground and spray burning fuel in all directions!
Along with the aircrafts you will receive already trained pilots, which you will be able to use regardless of your Pacific War campaign level.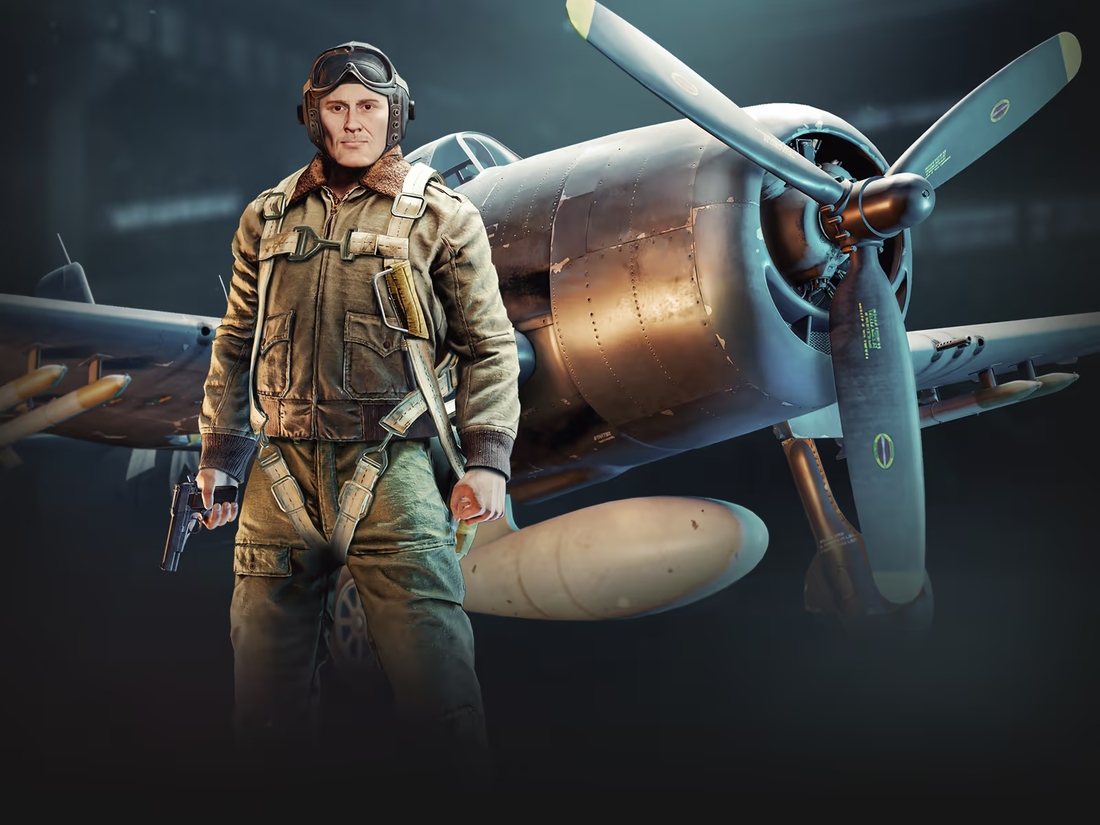 Fighter Pilot squad with FP-5 (Allies)
Marine Carrier Air Group 1
Marine Fighting Squadron 511
A logical evolution of the ideas of its predecessor - the FP-3 fighter. The engine is more powerful, the armament more formidable: the two 100 lb bombs were replaced by two HVAR rockets on each wing, and the total ammunition of the six 12.7mm machine guns increased to 2400 rounds.
Also notice the unique drop tank that you can drop on the heads of your enemies!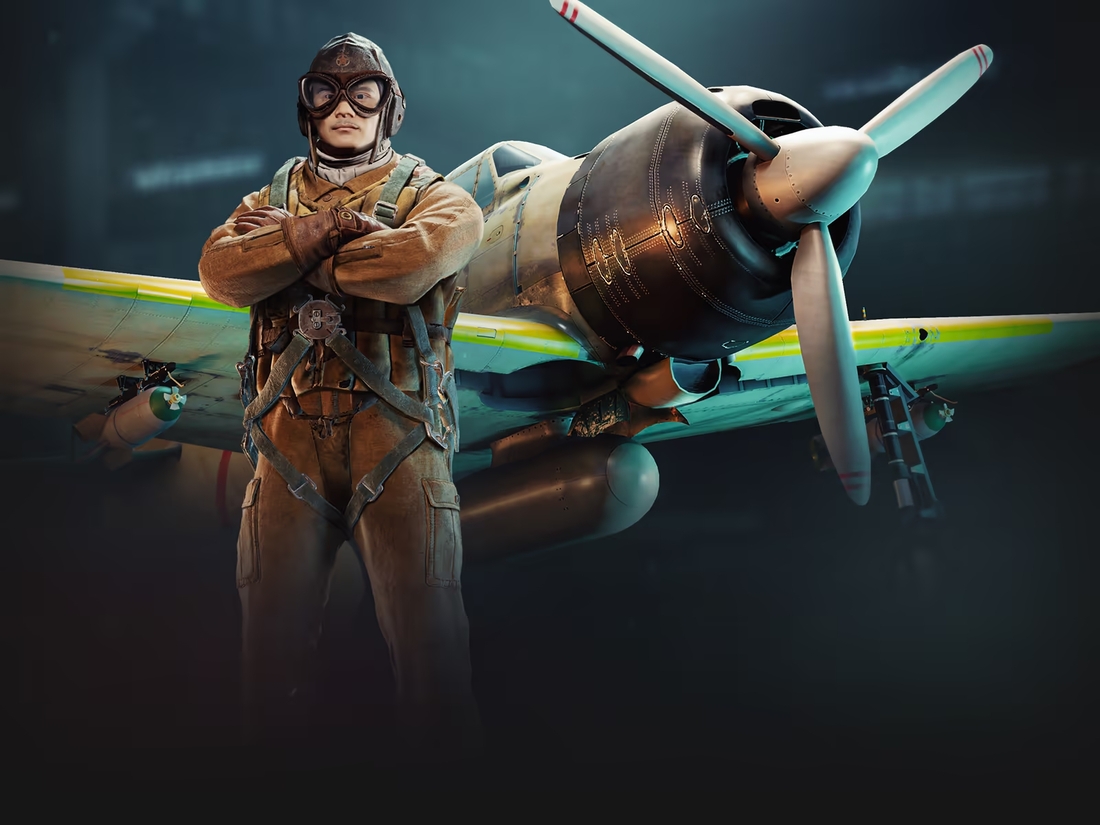 Fighter Pilot squad with A6M3 (Axis)
634th Naval Air Group
167th Fighter Squadron
The well-known Japanese fighter "Zero", but with a more powerful configuration: the total ammunition of the two powerful 20-mm cannons increased to 200 rounds, and two rifle-caliber machine guns to 1400. At the same time, the aircraft retained its excellent maneuverability and speed. In addition to the usual pair of 60 kg bombs, a drop tank was added, which can also be dropped on the fly!
Luftfaust-B
This weapon is an infrequent guest in games, and yet it was actually used by the German army in the final stages of the war to counter enemy aircraft.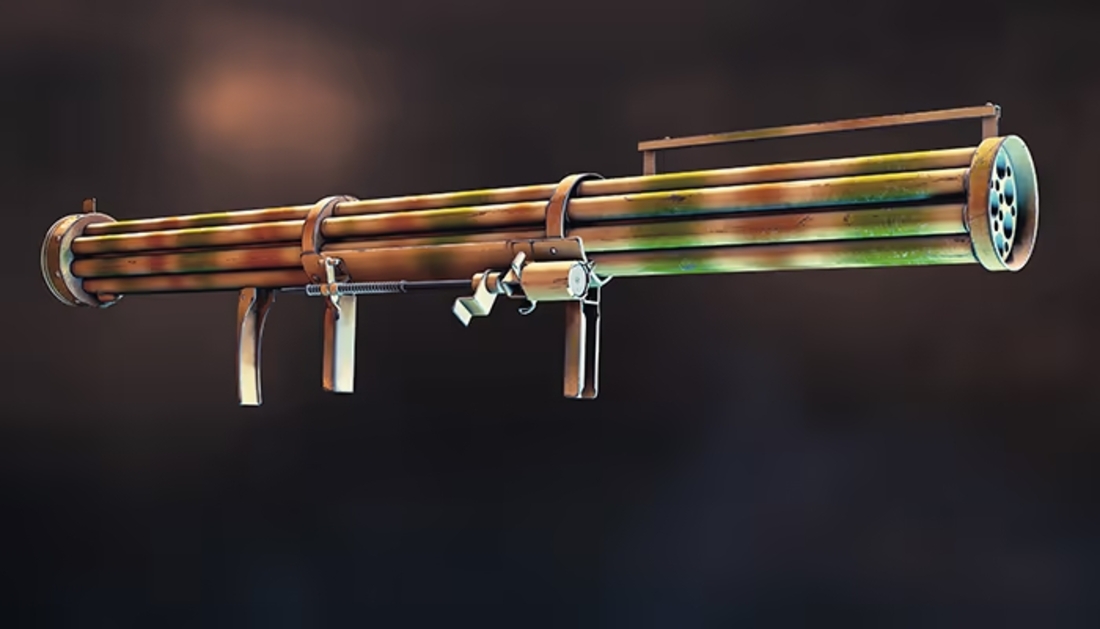 For its size and 20mm caliber, it has an incredible rate of fire and is fairly quick to reload, making it easy to use it both for its intended purpose... or for firing at enemy infantry.
Terms
In this event, the squads and unique weapons are only available in specific campaigns.
Stages are updated every two days at 13:00 UTC, and the scoring starts again. Be sure to collect your reward before then, if you have managed to accumulate the required number of battle points, otherwise the stage will not count.
The task can be completed in the Squads mode.
From October 1st (13:00 UTC) to October 3rd (13:00 UTC), after the end of the event, you will have the opportunity to purchase any missing rewards for Gold.